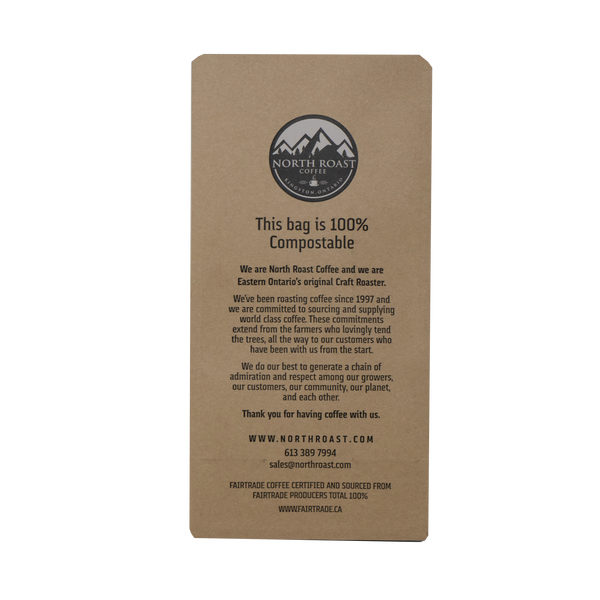 Sumatra Fairtrade Organic PT Harapan Bersama 454 g
Owing to the Natural Process of drying the beans inside the fruit, this coffee is earthy and sometimes pungent (early in the crop year).  Dry chocolate, light spice and peat provides maximum body for those seeking a BIG taste and persistent mouthfeel.  The roast date is stamped on the back of every 100% compostable coffee bags as soon at the coffee leaves the coffee roaster.
Absolutely everything you'd expect in a classic Sumatran Coffee.
Come visit us at our Roastery on Progress Avenue and see our coffee roaster and breath in the fragrance of fresh coffee that surrounds you.
Region:  Gayo Region, Aceh Province
Process:  Semi Washed
Certification:  Fair Trade, Organic
Altitiude:  1200-1600 metres
Varietals:  Bourbon, Timtim, Ateng Super, Catimor