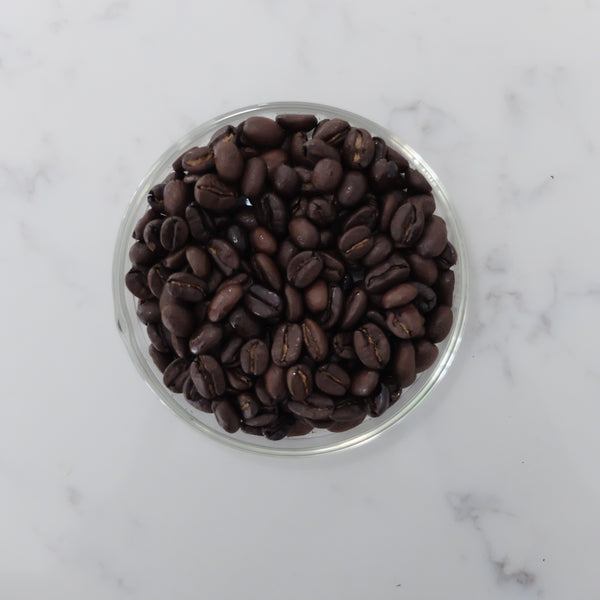 24/7 Fairtrade Organic Espresso 454 g
Introducing our classic espresso coffee blend, a smooth and rich blend that is sure to satisfy any coffee lover's palate. This blend is carefully crafted using premium Fairtrade Organic Arabica beans sourced from the world's top coffee-growing regions.
Hot from the Coffee Roaster, this blend honors classic Italian espresso blends and has a huge body and mouthfeel.  With every sip, you'll taste notes of dark chocolate, caramel, and a hint of a fruity finish at the bottom of the cup. 
Our classic espresso coffee blends medium and dark roasts, which brings out the perfect balance of flavors and aromas and suitable for all espresso based drinks or as a brewed coffee too!