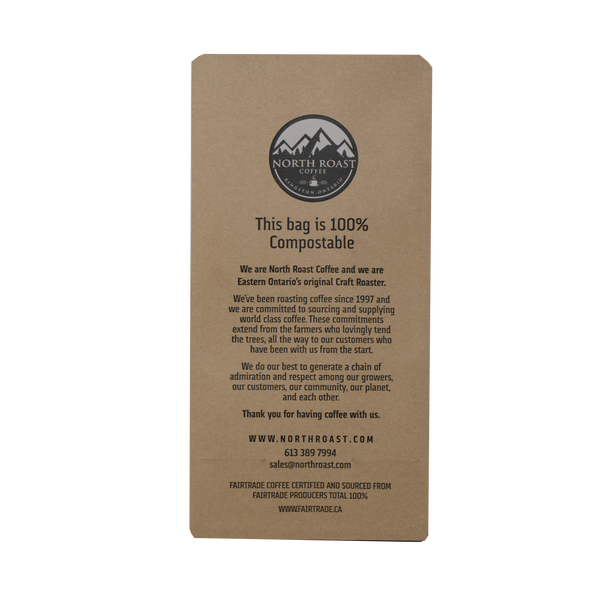 Mocha Java Fairtrade Organic 454 g
A world classic recipe dating back to the 1800's features an artfully roasted Fair Trade Organic Ethiopian paired with an earthy, full bodied Fairtrade Organic Sumatra.  Like all of our coffees, we stamp the roasting date on the back of our 100% compostable coffee bag as soon as it leaves our coffee roaster.
Come visit us at our Roastery on Progress Avenue and see our coffee roaster and breath in the fragrance of fresh coffee that surrounds you.